The list of best restaurants near Noibai Airport
In the past, airport cuisine has only a few culinary options for passengers who have frequent trips. However, nowadays, Noibai airport in Hanoi, Vietnam has turned into dining area that brings newfound and unexpected discoveries to passengers while waiting for long flights.
Sleep Pod at Noi Bai Airport  would like to give you some suggestions including Vietnamese, Hong Kong, … cuisine and fast food, also coffee shops with nice views.
I. Hanoi Airport Food Court at T2 Terminal 
Hai Cang Restaurant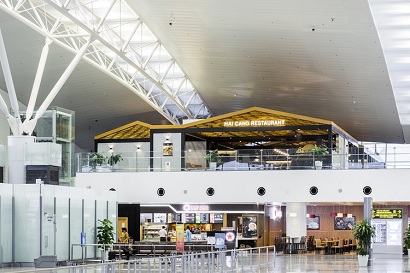 Coming to Hai Cang, visitors are not only overwhelmed by the cozy space and attractive dishes but also satisfied by professional staff services . Located at Noi Bai Airport's T2 Station, Hai Cang Restaurant serves food in Hanoi airport and specializes in serving Hong Kong cuisine prepared by native chefs. Hong Kong breakfast dishes including dim sum, and sophisticated royal dishes with shark fins, bird's nest, and sea cucumber, the restaurant also serves Vietnam dishes such as pho and fried rice with great traditional flavor.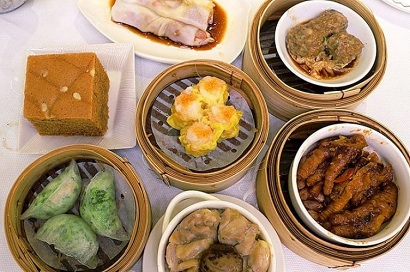 Perhaps, Hai Cang restaurant is the first ideal stopover for customers who have just gone through a long flight to Hanoi
Price: The price range of the food in Hanoi airport is about 350.000 – 380.000 VND/person
Tel: 1900 0316
Confetti Restaurant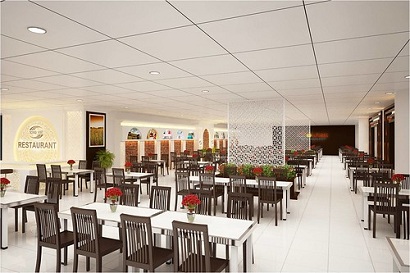 Located on the second floor of the T2 terminal, not part of the isolation area, customers can enjoy meals together when preparing to board a plane away or when the whole family was reunited.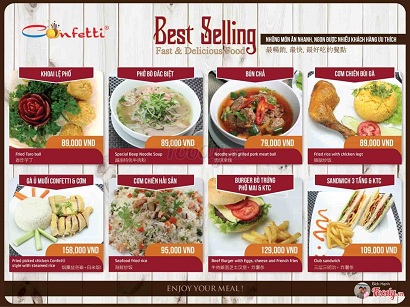 Catching a variety of dining needs, the restaurant offers many typical European and Vietnamese dishes, such as steak, sauté diced beef, club sandwich ,stir-fried rice, and vermicelli bowls
Price: Price range for the Hanoi airport food in here is 150.000 – 200.000 VND/person
Tel: 096 576 1023
 II. Hanoi Airport Food at T1 Terminal
Coffee shop
For T1 Terminal, you can find some coffee shop such as: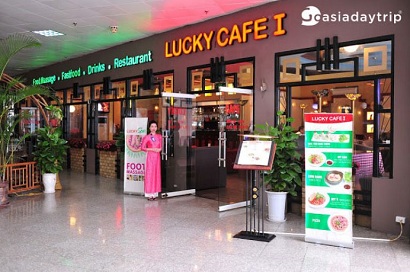 Lucky Cafe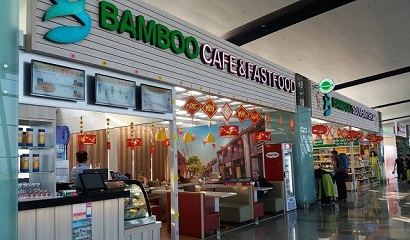 Bamboo Cafe & Fastfood on 2nd floor Hall E
2.      Ngoc Suong Restaurant
It is not difficult to find restaurants selling snacks and drinks at Noi Bai airport, but we would like to introduce you to the Ngoc Suong restaurant where have a good place and an affordable price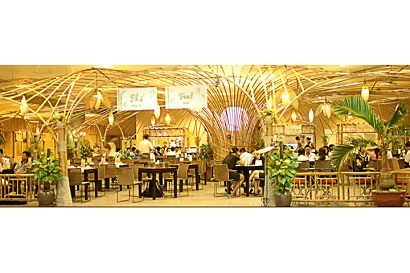 Ngoc Suong's menu is quite diverse, including Vietnamese dishes such as pho, noodles and lunch, and dinner set.That suitable for who want to experience the traditional sweetness of Vietnam.
Price ranges: 40.000 – 300.000 VND/person
Tel: 024 3886 6475
III. Nearby the Noibai airport
Green Airport Restaurant
Located at Cienco 4 Gate and opposite Noi Bai Airport VIP lounge, Green Airport erves Vietnamese breakfast, lunch, and dinner at lower prices than other places. With only 30,000 VND, you can enjoy pho, noodles, and fried rice as a healthy breakfast before boarding the plane.
Price ranges: 30.000 – 150.000 VND/person
Tel: 0936 286 638 – 0979 866 925
2.      Hải Yến Restaurant 20
This is a large restaurant area of nearly 6000 square meters, which can accommodate up to 1000 people at the same time, including a large lounge and VIP luxury rooms, spacious parking.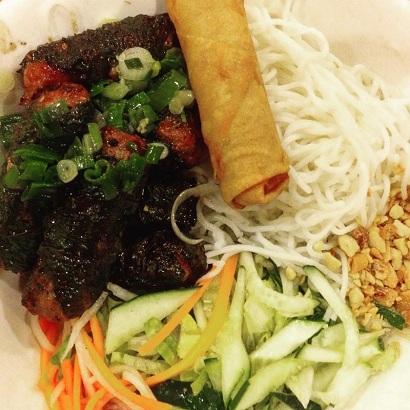 Hải Yến Restaurant 20 is another wonderful Hanoi airport food place for travelers. The restaurant features high-quality service, providing specialties of different nations: pork, turkey, camel meat and various seafood.
Price:The price range of the Hanoi airport food in here is: 200.000 – 300.000 VND/person
Here are the list bests restaurants near Noibai International airport that you should definitely try once while waiting for your flight or after a long flight. Feel free to contact us! Noi Bai Airport Hotel is always ready to help you!