Hand baggage allowance of Hong Kong Airlines
To be safe and comfortable when boarding Hong Kong Airlines, the number, weight and size of your checked baggage are limited by the airline as follows:
For Business Class passengers
Each passenger is allowed to bring 2 pieces of luggage to the cabin. Each carry-on baggage must not exceed 45 inches (56cm x 36cm x 23cm) and 7kg (15Ib).
For Economy class passengers
Each passenger purchasing Hong Kong Airline Economy Class ticket is allowed to bring 1 piece of hand baggage, not exceeding 45 inches (22 "x 14" x 9 "or 56cm x 36cm x 23cm) and weight Weight 7kg (15lbs).
Duty-free items are included in your Hong Kong Airlines carry-on luggage. Any item that exceeds the free hand baggage must be checked in. In addition to checked baggage and cabin baggage, an extra item can be carried on board. These items include:
Small bags
Laptop bags
Small backpacks
Camera bag
Hand bag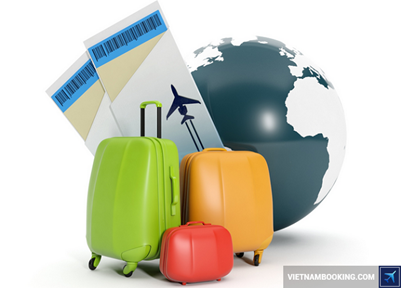 At the entrance, all excess or bulky hand luggage, which exceeds the limit cannot be stowed in the cabin, will be retained. Excess hand luggage will be charged HKD 500 per piece (regardless of whether checked baggage is used or not).
You should arrive at the boarding gate at least 30 minutes before departure to allow time to arrange luggage. In order for the flight to depart on time, Hong Kong Airlines reserves the right to refuse to accept late passengers. You can contact Vietnam Booking - Hong Kong Airlines ticket agent in Vietnam for more information.
Restrictions on Liquids, Sprays, and Gels
Liquids, aerosols and thickeners (LAGs) are not prohibited in aseptic areas and on passenger aircraft in accordance with Hong Kong Airlines carry-on baggage rules. However, the airline applies the following restrictions on this item:
LAGs must be contained in containers, maximum capacity of not more than 100ml. Gel stored in containers larger than 100ml will not be accepted, even if only partially filled.
LAG bottles or containers must be placed in transparent plastic bags, maximum capacity of not more than 1 liter, completely sealed. Each passenger is allowed to bring only one bag. This bag must be presented separately for inspection at the security checkpoint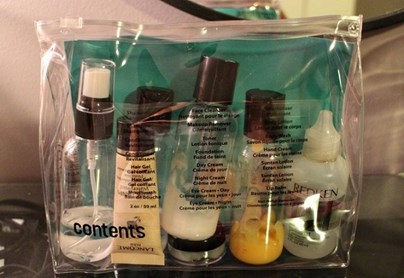 LAGs include:
Beverages, including water and juice
Soups and sauces
Fragrances and deodorants (liquid or solid mixture)
Cream, aromatic oils, aromatic oils
Cosmetics such as mascara and lip gloss
Pastes (including toothpaste)
Soap (including shaving foam, waterproofing)
Gel (including shower gel, shampoo)
Contact lens solution
Other items of similar nature.
Liquids, sprays and thickeners are exempt from the above restrictions:
1 / Enough medicines during the flight.
2 / Baby food (eg milk, juice, antiseptic water) in reasonable amounts for the flight time and when children are traveling with passengers).
3 / Special dietary items that are sufficient for the flight period without passengers' health will be threatened.
5 / Tools for airport personnel to enter aseptic areas and on Hong Kong Airlines aircraft (for example, detergents).
6 / Liquids, sprays and thickeners above 100ml (such as alcohol and perfume, purchased at Hong Kong International Airport or at other airports) must be placed in transparent bags with clear receipts. .
Noi Bai hotel hopes you will have more useful information for your plans.!